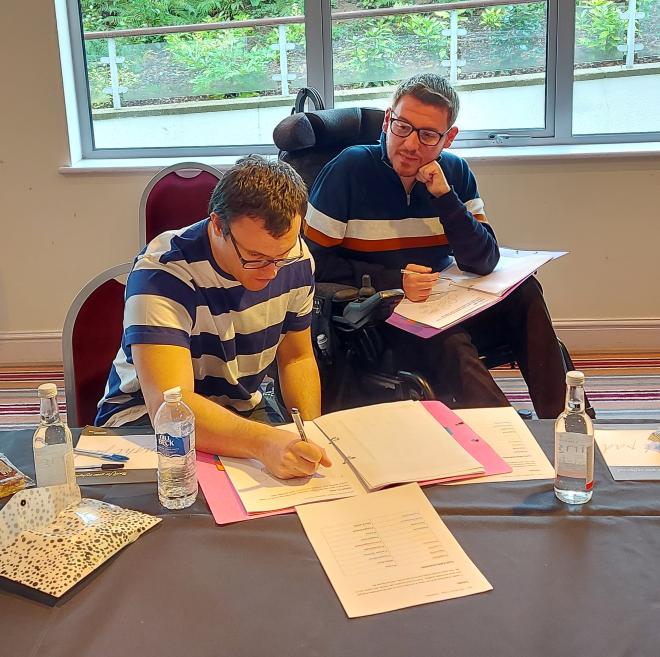 When we asked our older members what they want to do with Active8, after the obvious answer of going doing cool activities with their friends, the next answer tended to be giving back to the charity and supporting the younger members.
One way in which we are developing the skills of our members is offering a mentoring scheme. Where our older members of Illumin8 support the Acceler8 members. Over the last few years we have developed our bespoke AQA Level 3 accredited course for our members to partake in and develop the skills needed to support others.
The latest cohort of peer mentors were asked what they wanted to gain from the training, 89% wanted to increase their skills in supporting others closely followed by 78% wanting to have new experiences working with others and 56% feeling it would be useful experience for their CV.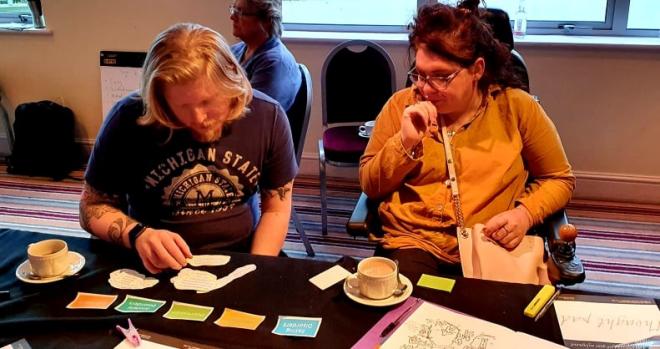 Members gave their feedback on each day of their training during and post course. This included comments such as 'brilliant weekends, a great mixture of learning and social activities. Not too much writing with fun learning activities.' Another member said, 'There was variation, videos, quizzes, discussions.' In follow up, 1:1 visits, with our peer mentors it was clear the social aspect of the training was as important as the course content as it built up our members self-esteem and cohesion as a mentor group.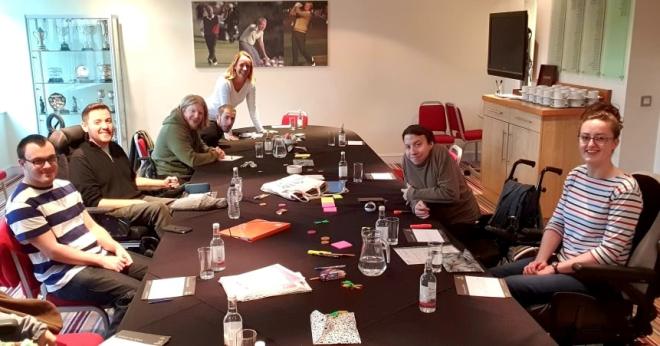 Accreditation: After consultations with Illumin8 members it was identified that accreditation would need to be an integral part of the Peer Mentor Training. Members wanted to achieve the recognition of Level 3 AQA certification, and we have ensured their hard work has been evidenced/captured via written worksheets, group discussions, online surveys/questionnaires, practical team building activities and photos.
If you would like to find out more about our bespoke mentor training scheme please do get in contact.