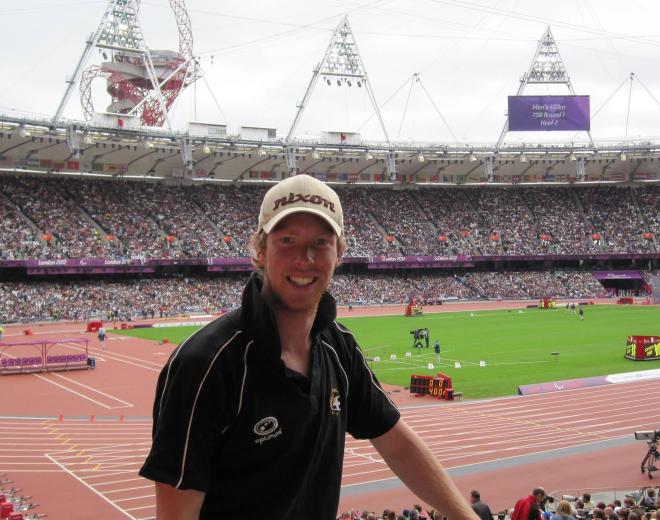 John Sweeting
Active8 CEO
I started volunteering for Active8 in 2010 whilst at University and enjoyed it so much that in 2016 I left being a PE teacher to work for the charity. There have been to many amazing experiences to pick a favourite but trips to London to watch the ParaOlympics and World Championships, sailing a tall ship with members to Jersey, a trip to Barcelona and the Camp Nou with a football crazy member and taking members on their first airplane are up there. 
​In my spare time I enjoy outdoor activities such as surfing and hiking, watching and playing sport and when I'm tired I like chilling out in front of a good film if there isn't any sport on!!!
Marika Cathrow
Mentoring Co-ordinator
I joined the team in April 2019. I really enjoy working with such a fantastic bunch of people. I previously worked in the Disabled Children's Team and as an Outdoor Pursuits Instructor.  
 
I love living in Cornwall as it enables me to take part in lots of activities from muddy obstacle course races to coasteering. At home I live with my husband, two young children, pet dog (Snoop) and fluffy cats (Minnow and Dave).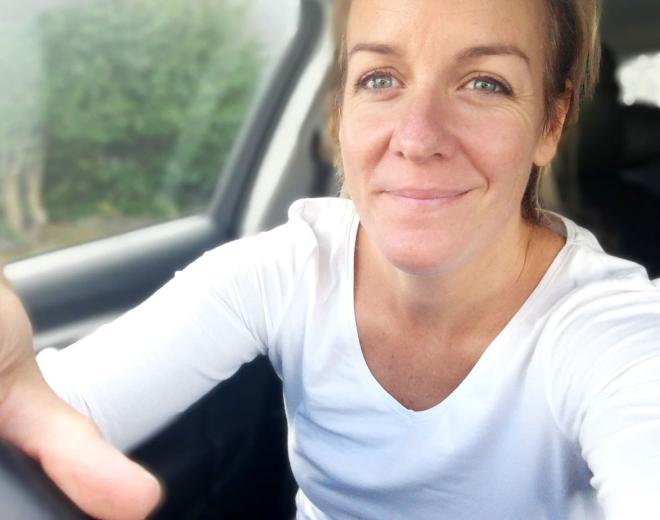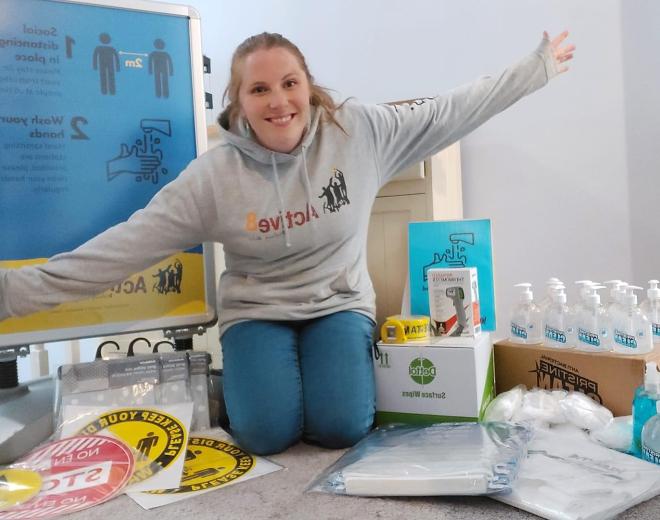 Lindsey Cooper
Activities Co-ordinator
After two years of volunteering with Active8, in January 2020 I decided I loved it so much that I wanted to work for the charity as a Project Co-ordinator. This role was a big leap from the marketing and outreach work that I had been doing since graduating but I'm really excited to work with such a fantastic group of people. I have had some amazing experiences with Active8 and really enjoyed supporting the group to take part in many different activities... from abseiling to water skiing, tall ship sailing and sightseeing in Barcelona... to name just a few! I always like to keep busy and fill my spare time with walking the dog, kayaking, BBQs on the beach or relaxing friends and family. In the evenings, you'll probably find me curled up on the sofa with a blanket and a Disney film.
Faye Dymond
Mentoring and Illumin8 Support Worker
I started volunteering for Active8 in 2018 and when the opportunity arose to join the team I jumped!! During this time, I have been on many adventures including sailing on a tall ship, a trip to Spain, and numerous theatre and cinema trips. 
I'm looking forward to getting to know everyone and continuing the adventures!
In my spare time you will find me either in the kitchen baking cakes, or on the farm with my husband and little boy.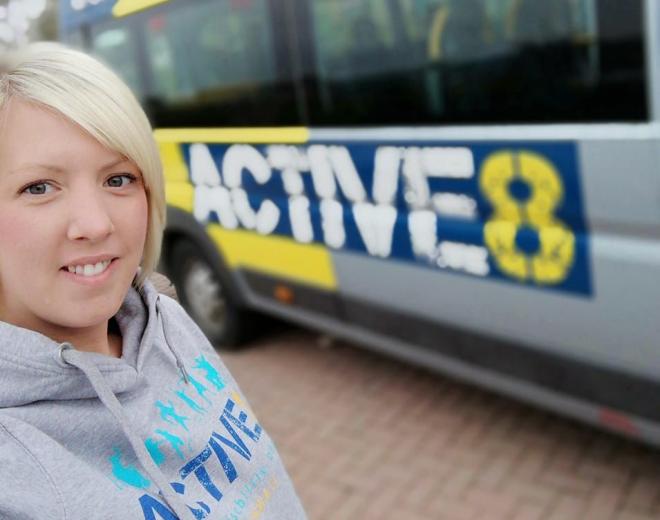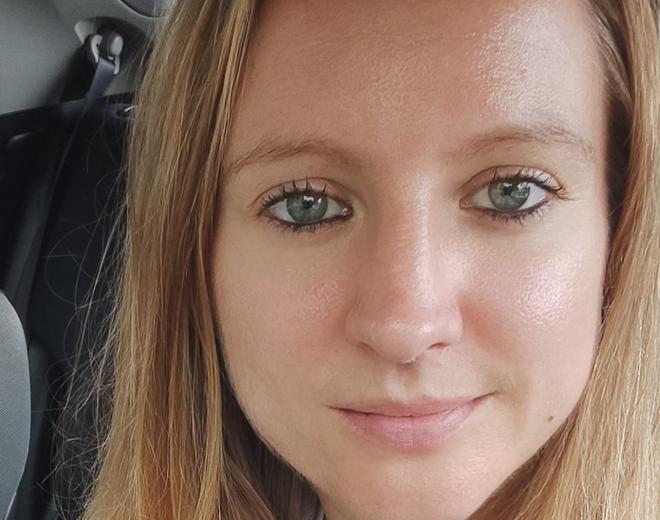 I started working with Active8 from December 2022.  My main role is to raise funds for the Charity, but I also help on the Acceler8 residentials.
I was a teacher for 11 years before joining Active8. I like to keep active so you will see me joining in with the adventures everyone gets up to. The time I've spent with Active8 so far has been great! I have enjoyed getting to know the members and I look forward to many more adventures with them in the future.
In my spare time you will find me being crafty, from using my knitting needles to my wood saw!