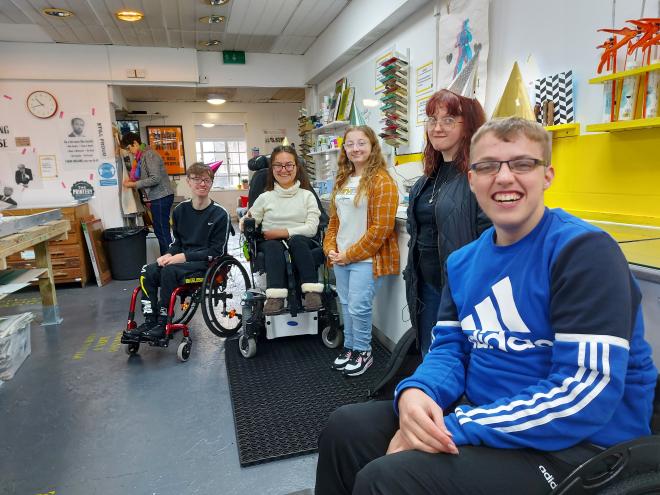 T-Shirts, Owls and Party Hats
This month's weekend was a huge success. The first two night stay was full of laughter, coffee and mealtime duets. Not even the torrential rain could dampen our spirits.
We started off the weekend by having a movie night. There was much debate on what to watch but we eventually decided on the film "Thunder Force" starring Melissa McCarthy and Octavia Spencer. Although the movie provided some laughs, I think that it's safe to say it wasn't a massive hit. And of course you can't have a movie night without popcorn. 
On Saturday, we headed off to Plymouth to design and screenprint our own t-shirts at The Printery Studio. It was a lot of fun and very interesting to learn how the process worked and all the t-shirts looked stunning and I think a few people could have a future in art and design. A big thanks to The Printery Studio for hosting the event.
On Sunday, we had a chance to meet some amazing animals from the Screech Owl Sanctuary including a stunning owl, a hilarious polecat (not to be confused with a ferret!), a blind pheasant and a snake. We learnt many fantastic things about wildlife and how we need to appreciate our local wildlife.
Overall, we had an amazing time and gained so much more knowledge than we had before and can't wait for next month.