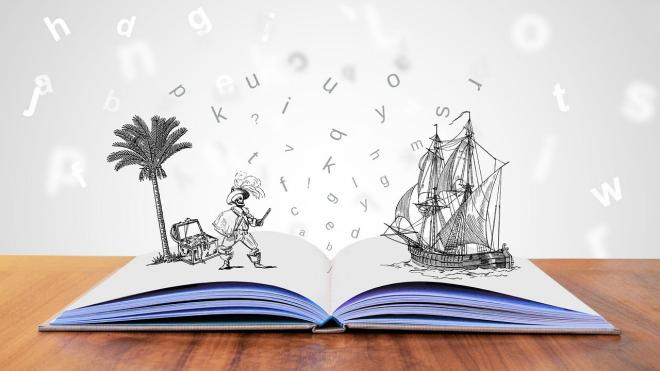 Disability in literature
Disability representation in media has been a special subject of mine for years. In my opinion we need a lot more of it. However, just having a disabled character for the sake of it isn't what I'm looking for. The character in question needs to be fully fleshed out and not just the "disabled" stereotype.
Representation is important because it helps audience members feel seen. It also exposes others to a new concept or way of living. It encourages questions and discussions and empathy. This is why I think it's especially important to include disability representation in children's literature.
With that in mind, I've created a list of thoughtful children's books. These books vary in age range, but they all include disability in a way that I believe is age appropriate and respectful. So, if you're thinking about diversifying your personal library a little, these books might be a good starting point.
In no particular order we have:
1. Just Ask! | A picture book | Age 4-8
This book was written by United States of America Supreme Court Justice Sonia Sotomayor. She uses her first-hand experience with disability to tell the tale of children creating a community garden. Each child has a disability in some way and Sonia highlights the positives about everyone having differing skill sets and abilities. It's an affirmative and delightfully disability centric story.
Check out our blog on gardening with a disability!
2. A First Look at: Disability: Don't call me special | A picture book | Age 4-7
Written by Pat Thomas this book is a good way to introduce disability. The book offers multiple examples of disability and the stereotypes that are often associated with them. It also helps illustrate how people with disabilities realistically overcome daily challenges.
What I really like about this book is that it includes notes. They're in the back and offer prompts and advice on how start an open discussion about the topics in the book.
3. What Happened to You? | An illustrated storybook | Age 0-5
Written by James Catchpole this book employs comedy to ease children into the idea of disability. This book focuses on what can happen when a child is singled out and asked repetitive questions about their disability. This story is driven by empathy whilst underpinning the importance of acceptance, understanding and inclusion.
4. Can You See Me? | Short novel | Age 9+
This novel is framed as a selection of diary entries, written by author Libby Scott when she was eleven. Her diary entries highlight her experiences as a young person with autism. It covers subjects such as masking and feeling singled out. Critics and the autism community have praised the novel for its realistic, heartfelt portrayal of the subject.
5. I'm Not A Label | Illustrated biography & anthology | Age 6-12
Written by Cerrie Burnell this book highlights thirty-four artists, thinkers and activists that have disabilities. Cerrie focuses on each person's experience, how they came to embrace their disability and use their experiences to shape what they do.
This novel challenges preconceptions of disability in a grounded, yet uplifting way. The anthology includes stories about physical disabilities as well as hidden ones and mental health.
6. Roll with it | Short Novel | Age 10+
Written by Jamie Summer this book tackles living with a disability in a realistic way. The main character, Ellie is a wheelchair user. The story follows her as she deals with moving to a new town and overcomes the challenges of integrating into a new space.
This book tackles the subject of making friends, and following your dreams whilst figuring out how to authentically be yourself.
Honourable Mentions:
7. Different, Not Less by Chloé Hayden
A novel covering Autism and ADHD, this book details the authors own experiences of trying to fit in with her peers.
8. Things The Eye Can't See by Penny Joelson
A modern-day mystery novel with a visually impaired main character who goes on a quest to find her missing friend.
9. You, Me and Our Heartstrings by Melissa See
A romance novel about two musicians, one with Cerebral Palsy and the other with a panic disorder.  
Fancy more recommendations? Check out this great blog list here!
Read next
Click here to read our recent blog on gardening with a disability.
Click here to read our blog about disability rights in the UK.
Click here to read our blog about Disability Pride.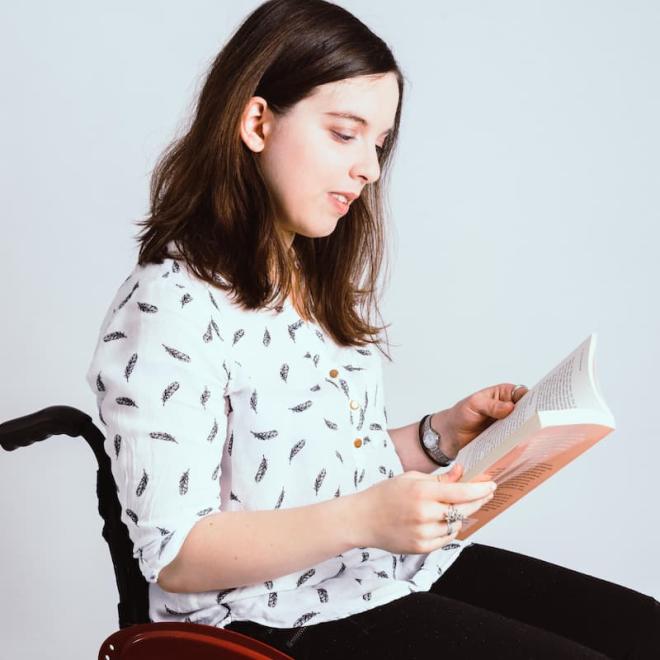 About the Author
This blog was written by Lauren Coulson, a member and friend of Active8. Lauren is a professional writer, who uses her first-hand experience with disability to empower others and spread awareness. You can follow Lauren's work on her website.
The small print made big
The Active8 blog is designed as a platform for our members and the disabled community to share their personal experiences and discussions which they are passionate about. Any views and opinions expressed are those of the writer and do not necessarily reflect the views of our charity.
To the best of our knowledge, the information in blog posts was accurate at the time of publication. Please contact the Active8 manager if you believe any content is incorrect or if you consider any content to be offensive or inappropriate: manager@active8online.org
Where information in blogs has been taken from third party sources, every attempt has been made to give appropriate credit.
From time to time, writers may receive sponsorship, cash payment, free products, services and/or other forms of compensation from companies and organisations that they promote. Active8 will accept no form of payment for blog content or advertising.
Unless otherwise stated, our blogs (and any links they may contain) are not written or reviewed by medical professionals and do not provide health/lifestyle advice. They are not suitable for medical advice, diagnosis, or treatment. Any suggestions these blogs contain are based on the writer's personal experience. Should you have any concerns about your health (including mental health) then we advise you should speak with your GP or consultant, in the first instance, or call 999 in an emergency.