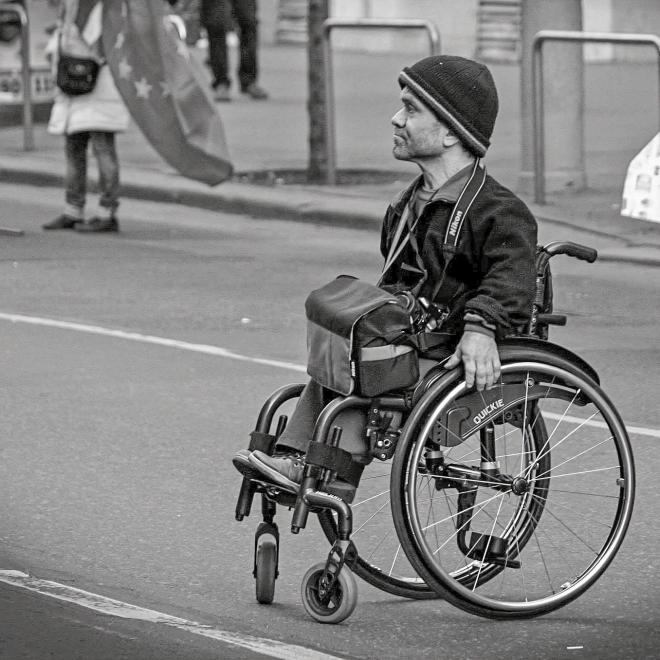 dealing with 'bad days'
As a person with a disability, I tend to use and hear the phrase 'bad day' a lot. It's definitely part of my dictionary at this point. I use the phrase 'bad day' to signal to my partner and friends that I'm having a disability or mental health flare up. Often, the two are linked.
I recently spent my time charting my 'bad days' for an upcoming disability assessment. Whilst keeping a diary I realised two things. One; at the moment I have more bad than good days. And two; I'm not as upset about that as I thought I'd be.
Don't get me wrong, I still get frustrated when I'm having a bad day. I think as I've gotten older though, I've come to realise that my bad days are a symptom of me pushing myself too hard. Be it physically or mentally.
If I have a pain flair up, or my mental health dips, I now understand that's my body's way of saying I need to slow down. That I need to take care of myself… and I mean properly take care of myself. What I do in terms of selfcare can vary, but I've taken one step to help me with the stigma surrounding the term 'bad day'.
Now, when my body and mind aren't functioning the way I'd like, I say 'I need a rest day.' Or 'I'm having a flair up'. It feels less negative in my opinion.
This has gone a long way to reframe the way I think about 'bad days'. Sure, I may feel lousy during an episode, but that doesn't mean I should right off the day. It's okay not to be okay. It's genuinely more normal than I think people care to admit. Which means it's also okay to pause and deal with that fact.
I find myself having regular rest days at the moment. This means I've had time to test some coping techniques. Some old and some new. I've listed some of my most helpful ones down below.
It's okay not to be okay. It's genuinely more normal than I think people care to admit.

From experience, I know talking about it with friends or family really helps. 
Tell someone you're having a rest day
This one may sound easy, but actually it can be really hard. This one really can be my Achilles heel. Especially if my flair up is related to my mental health. It can feel embarrassing and really vulnerable to admit you're not having a great day.
However, from experience I know talking about it with friends or family really helps. If you're anything like me, you struggle to pick up the phone sometimes. To combat this, I asked three friends to be my 'rest day buddies'. People I know I can reach out to and talk to without explanation or judgement. Knowing I have support right there really helps.
If you can, seek professional advice
It may seem obvious, but staying in touch with GP's about your condition is always a good step. It may seem redundant, you may even feel that they might not be able to help. However, having it on your medical record that you're struggling, be it physically or mentally can be a good thing.
Often it can lead to referrals, meaning you can be seen by a specialist with a better idea of how to help. I will say, having a diary outlining your flair ups really helps here. That way, you and your GP may be able to spot recurring habits and patterns.
If you're having a rest day, actually rest!
I was terrible at this to begin with. I'd beat myself up for not doing work around the house, or having to call in sick. Turns out, staying in bed and worrying about being sick, isn't helpful.   You have to be kind to yourself and acknowledge you need to rest for a reason. It's not because you're being lazy or can't be bothered. It's because your capacity for activity has been worn down and your mind and body are responding accordingly.
With that in mind, as pandering as it sounds, stay hydrated and have snacks nearby. If you need to take medication, take it. If you can, try not to stay in bed. I've noticed I feel worse if I do this.
Treat yourself
Sometimes, the little things really do make all the difference. Pop on that face mask you've been holding on to. Do that hobby you love. Eat the cake. Order in. Rewatch that TV show for the fifth time.
It won't fix everything, but the extra serotonin boost might be just the thing that tips the scales in your favour. I've actually made a treat jar. It's a jar with manageable activities for when I'm having a rest day. That way, my treat also ends up being a mini surprise.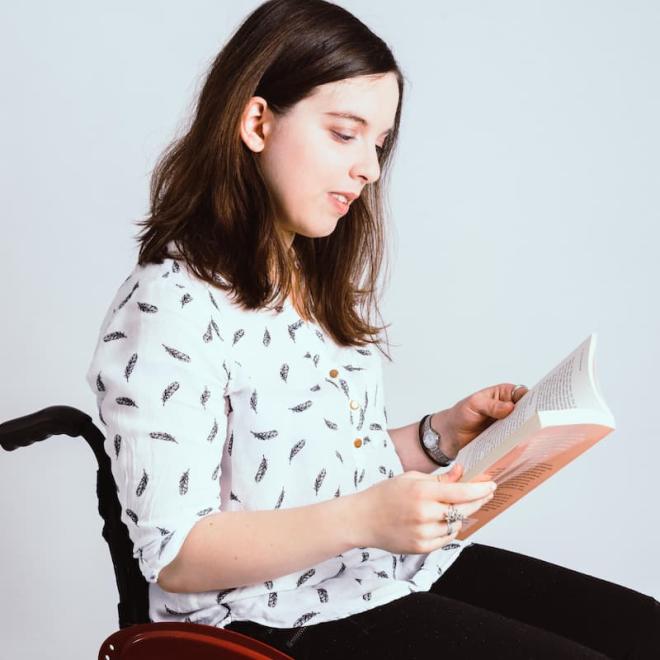 about the author
I'm Lauren. I'm a member of Active8 and a professional writer. I hope to use my first-hand experience with disability to empower others and spread awareness. You can follow my work on my website.
The small print made big
The Active8 blog is designed as a platform for our members and the disabled community to share their personal experiences and discussions which they are passionate about. Any views and opinions expressed are those of the writer and do not necessarily reflect the views of our charity.
To the best of our knowledge, the information in blog posts was accurate at the time of publication. Please contact the Active8 manager if you believe any content is incorrect or if you consider any content to be offensive or inappropriate: manager@active8online.org
Where information in blogs has been taken from third party sources, every attempt has been made to give appropriate credit.
From time to time, writers may receive sponsorship, cash payment, free products, services and/or other forms of compensation from companies and organisations that they promote. Active8 will accept no form of payment for blog content or advertising.
Unless otherwise stated, our blogs (and any links they may contain) are not written or reviewed by medical professionals and do not provide health/lifestyle advice. They are not suitable for medical advice, diagnosis, or treatment. Any suggestions these blogs contain are based on the writer's personal experience. Should you have any concerns about your health (including mental health) then we advise you should speak with your GP or consultant, in the first instance, or call 999 in an emergency.