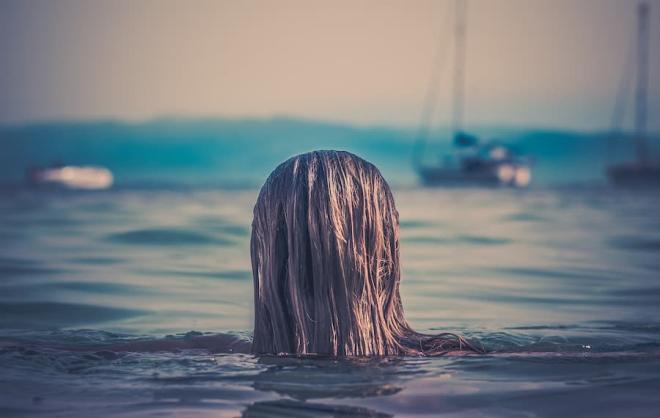 Five of the most accessible spots for open water swimming
Cornwall has an immense amount of stunning beaches and bays, and people are drawn to this picturesque coastline year-round to enjoy its quaint towns, golden sands and lapping waves. For those looking to try cold water swimming, you couldn't ask for a more beautiful setting. Surrounded by the icy waters of the Atlantic Ocean, there's plenty of invigorating, open water to explore.
The health benefits of cold-water swimming are encouraging many people with chronic conditions, physical disabilities and even mental health struggles to take the dive. However, many of the beaches in Cornwall are inaccessible for those with physical disabilities, with steep steps and long stretches of sand to cover before you reach the water. 
If you are looking for an easily accessible pool of cold, open water to immerse yourself in, we've got you covered. Let's dive into five of the most accessible spots for open water swimming in Cornwall. 
1. Carbis Bay
Located just outside of St Ives, Carbis Bay is a sheltered beach with calm waters, disabled access and plenty of facilities including toilets and a cafe. With lifeguards on duty throughout the summer months and a first-aid post, paired with the quiet waves and shallow swells, it's a great place to try open water swimming.
The wide sandy beach is a lovely place to relax after your swim. With dramatic headlands and a view of Godrevy Lighthouse on the horizon, you can let your worries melt away as you swim along the peaceful shore. 
You can park very near to the sea front, and there are extra and disabled spaces in the nearby hotel car park. Disabled toilets can be found in the hotel also, or there are public toilets just off the beach. If you need a beach wheelchair or buggy, one can be hired from the Porthminster Beach Cafe.
2. Gorran Haven
Sitting in the lee of Dodman Point, this horseshoe beach offers a safe and tranquil open water swimming spot. It's a beautiful and very accessible beach with a village full of facilities close to hand, and is sheltered from the wind so the waters are calm and not too deep. There's a large car park only a few hundred metres from the beach, which slopes directly onto the sand. Public toilets, including a disabled toilet, are just up the slipway.
3. Daymer Bay
The shallow, sheltered waters of Daymer Bay make for a heavenly experience for open water swimmers. At the mouth of the Camel Estuary, this long sandy beach resembles a huge swimming pool more than it does the ocean. With cliffs and dunes keeping the swells almost non-existent, you can enjoy a safe and blissful swim in the icy waters here.
The stunning scenery of this tranquil bay is the perfect place to reap the mental health benefits of open water swimming. Taking in the rugged coastline as you cruise through the soft, lulling water is sure to reduce anxiety and boost your mood. 
Daymer Bay has a disabled access point to the beach, as well as public toilets including a disabled toilet. Beach wheelchairs can be hired from Polzeath, as well as numerous other locations throughout the Cornish coast.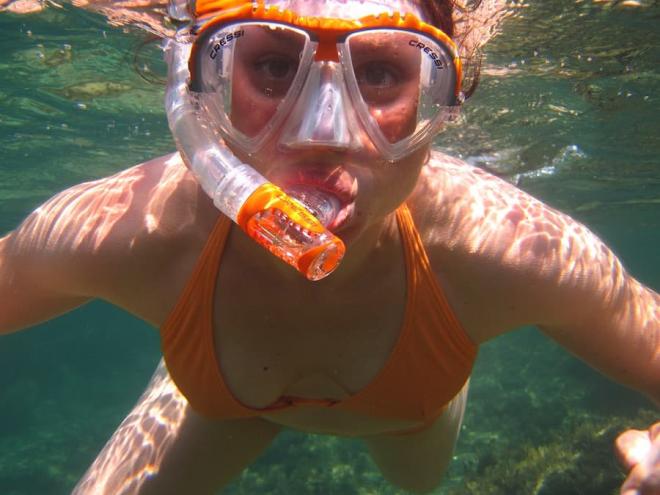 4. East Looe Beach
This popular and classic beach offers everything you need to enjoy a swim in the refreshing waters of the Atlantic Ocean. With flat, soft sands and access ramps to the beach from the edge of the pretty little seaside town, families have flocked to East Looe for years to soak up the sun and splash about in the waves. 
The waters are considered safe for swimming, but be careful to stay a good distance from the river mouth beyond the pier. Whilst this can be a more busy location to take a dip, it's still one of the most beloved beaches in Cornwall for swimming and beach-going. 
There is ample parking in Looe, and five areas with disabled spaces, though you may have to walk a little way to the eastern beach. The town offers plenty of public accessible toilets, plus there are beach wheelchairs available to hire from the East Looe Town Trust Seafront Workshops.
5. Respryn Bridge, River Fowey, Bodmin
If you're looking for a nature-filled walk alongside your swim, look no further than the fairytale-esque River Fowey. This ancient woodland is home to otters and kingfishers, plus a variety of other wildlife. The easily accessible riverwalk known as the Lanhydrock Respryn Ramble takes you past Respryn Bridge, where you'll find a gently running river complete with overhanging trees. 
You can swim with or against the current, and even enjoy a go on one of the many rope swings built by local families. Be aware of the speed of the running water, as after heavy rainfall or during the winter months the current can be surprisingly strong. 
As a National Trust site, access to the river is easy. There are many disabled parking spaces a short distance from the café and disabled toilets, plus there are a few mobility vehicles available to hire for use on the estate.
Stay safe
Swimming in cold, open water does wonders for our bodies, minds and souls, but it's also something that can be dangerous if not practised correctly. Always wade into cold water slowly and allow yourself time to acclimatise, as jumping in can cause your body to go into shock. 
Of course, you should always discuss any new exercise regime with your health practitioner if you're concerned about how it will affect any existing health conditions.
Due to the popularity of sea swimming in Cornwall, there are plenty of clubs you can join to enjoy the waters with some like-minded new friends. After all, this is also not a sport to be enjoyed solo, as open water can be dangerous – especially oceans. If you don't join a club, always take someone with you in case of emergency. 
READ next
Read our blog about spoon theory and managing your energy.
Read our blog about ways to manage stress.
Watch this space for our upcoming blog about the importance of exercise for mental health. 
About the author
Faith Clarke is a guest writer for Active8 with a keen passion for outdoor swimming. Faith enjoys cold water swimming as part of her personal well being, and loves to swim in the ocean whilst her two Labradors, Jimmy and Hendrix, splash in the waves on the shore. She is a self-employed writer and enjoys promoting the importance of self-care.
The small print made big
The Active8 blog is designed as a platform for our members and the disabled community to share their personal experiences and discussions which they are passionate about. Any views and opinions expressed are those of the writer and do not necessarily reflect the views of our charity. 
To the best of our knowledge, the information in blog posts was accurate at the time of publication. Please contact the Active8 manager if you believe any content is incorrect or if you consider any content to be offensive or inappropriate: manager@active8online.org
Where information in blogs has been taken from third party sources, every attempt has been made to give appropriate credit. 
From time to time, writers may receive sponsorship, cash payment, free products, services and/or other forms of compensation from companies and organisations that they promote. Active8 will accept no form of payment for blog content or advertising. 
Unless otherwise stated, our blogs (and any links they may contain) are not written or reviewed by medical professionals and do not provide health/lifestyle advice. They are not suitable for medical advice, diagnosis, or treatment. Any suggestions these blogs contain are based on the writer's personal experience. Should you have any concerns about your health (including mental health) then we advise you should speak with your GP or consultant, in the first instance, or call 999 in an emergency.